43: Are You Struggling in Your Calling?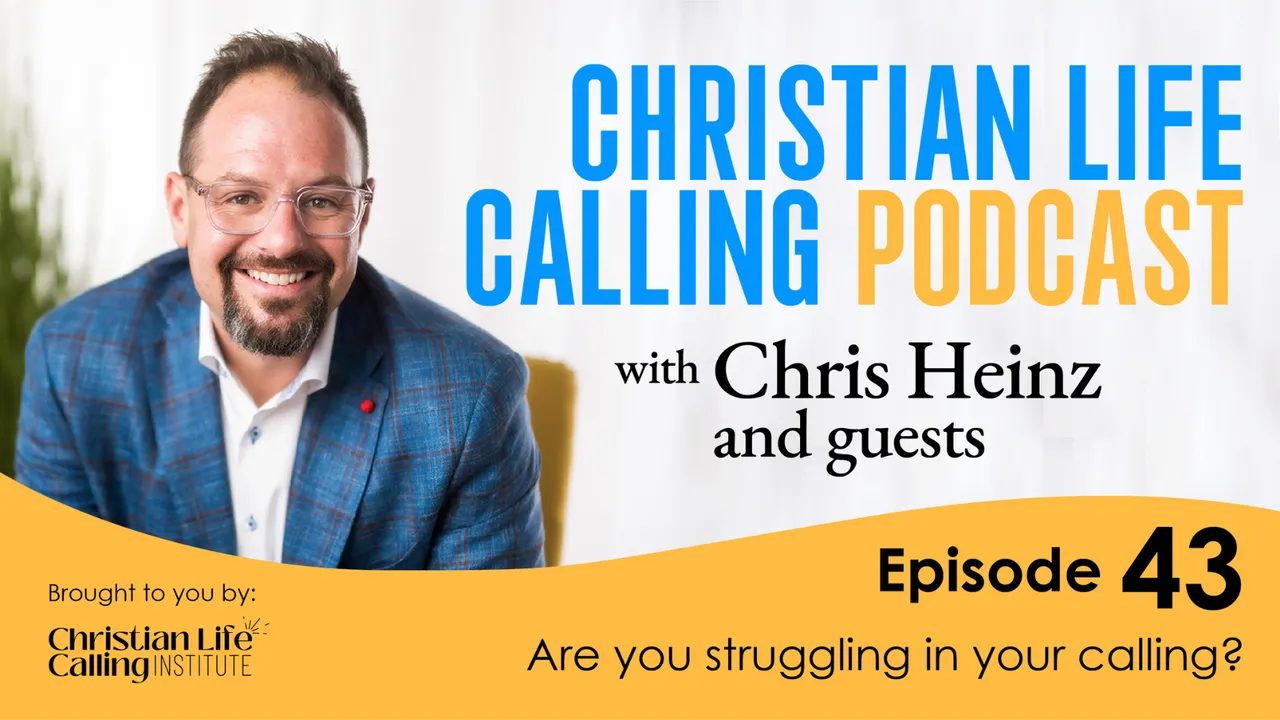 What do you expect living your Calling to be like? Most people naturally say it's a life where everything feels aligned and at ease. They would not be wrong, however, let's not forget that another side of Calling exists. Living your Calling includes the struggles of carrying your purpose out.
Take the Apostle Paul for instance. He specifically writes that Calling brings struggle, toil, and labor. He reflects on the gift of being called by God to persist in his purpose. Are you struggling in your Calling? If you are, remember that God commissioned you for this unique role.
In this episode, we're talking about struggle and Calling. We'll read through Colossians 1:25 to 2:3 where the Apostle Paul reflects on his commitment to honor God despite life's struggles. This talk gives a moment to understand Paul's journey with his Calling, Christ's role in this journey, and your journey with your Calling. We reflect on these themes to bring clarity and meaning in our faithful pursuit of Calling.
Listen as we discuss struggle, labor, and the strength God gives you to move forward.
Time stamps:
[00:22] - Many people think Calling brings only ease. Is it true?

[02:29] - Similar to Paul, we are commissioned by God.

[04:18] - Do you know the activities you will use to carry out your Calling? Paul outlines how he takes action in today's scripture.

[06:15] - Labor and strive towards your Calling.

[07:50] - Be encouraged and affirm your Calling. What could this mean for you?

[10:06] - What have you been commissioned to do?

[11:39] - Don't suffer for no reason.

[14:01] - Strive for your Calling with the strength God gives you.
Stay connected for newest content and updates!
Join our mailing list to receive the latest news and updates from our team. Your information will never be shared.