41: Why We're Changing Our Focus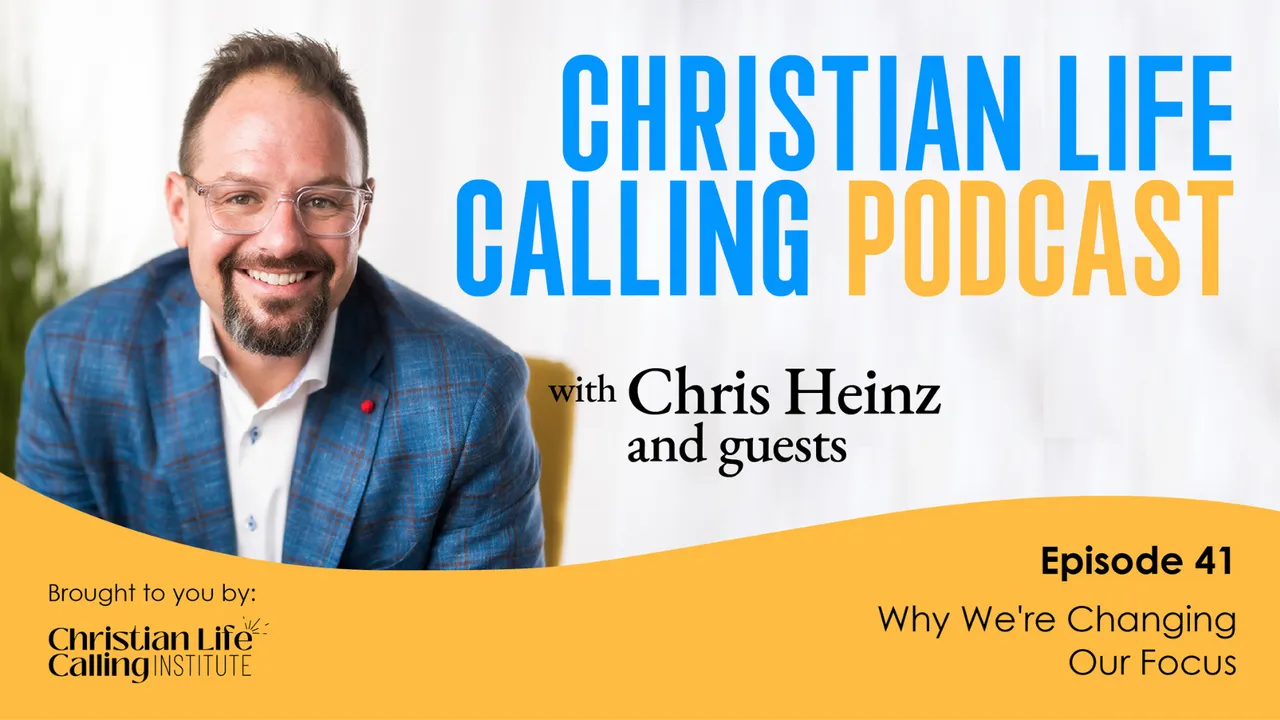 Today's episode is the first conversation under the Christian Life Calling podcast. This comforting and honest talk is directly with your host, Chris Heinz.
While doing this podcast, faith came up often in our discussions of purpose and service. Our shared experiences show that Life Calling is deeply personal like faith. For Christians, Life Calling is guided by faith. God equips us and appoints us to our Callings to serve his purposes, not our own. Ultimately, Life Calling is a unique role of service in God's plan.
This episode is to explain why we're changing our focus. Our focus at the Christian Life Calling podcast is to help you find your place in God's plan and keep Jesus first. We're going to freely talk about how a faith-first approach relates to you fulfilling your Life Calling.
Listen as we welcome challenge and revelation in these conversations where we put Jesus first in our Christian pursuit of Life Calling. We're starting today!
Time stamps:
[00:22] - What's the new path we're on?

[03:02] - I explain the new focus of the Christian Life Calling podcast.

[05:27] - Live a life worthy of the Calling you have received.

[07:16] - It's hard to pursue Life Calling as a Christian without a Christian viewpoint.

[09:56] - Where there's freedom, there's flow.

[12:50] - Find your place in the grand plan.

[14:30] - Release into new things.
Stay connected for newest content and updates!
Join our mailing list to receive the latest news and updates from our team. Your information will never be shared.